Sven is one of the top storytelling and podcast experts. He loves complex stories.
Telling them is what Sven specialised in after studying journalism in Dortmund and Stockholm and doing a traineeship at WDR. Today he works as an author, presenter, director and producer, among other things. He is currently co-host of the podcast Deep Talk by Deutschlandfunk Nova and creative director of the narrative science podcast Quarks Storys at WDR. For his radio and podcast activities he has won numerous awards, including the CNN Award, the German Social Award and the Environmental Media Award.
As a systemic coach and trainer, Sven supports format development and change management, as well as assisting with the storytelling of complex stories. In his workshops he inspires others and helps them to find their voice and stories. Sven is the author of the standard textbook Storytelling in Radio and Podcast.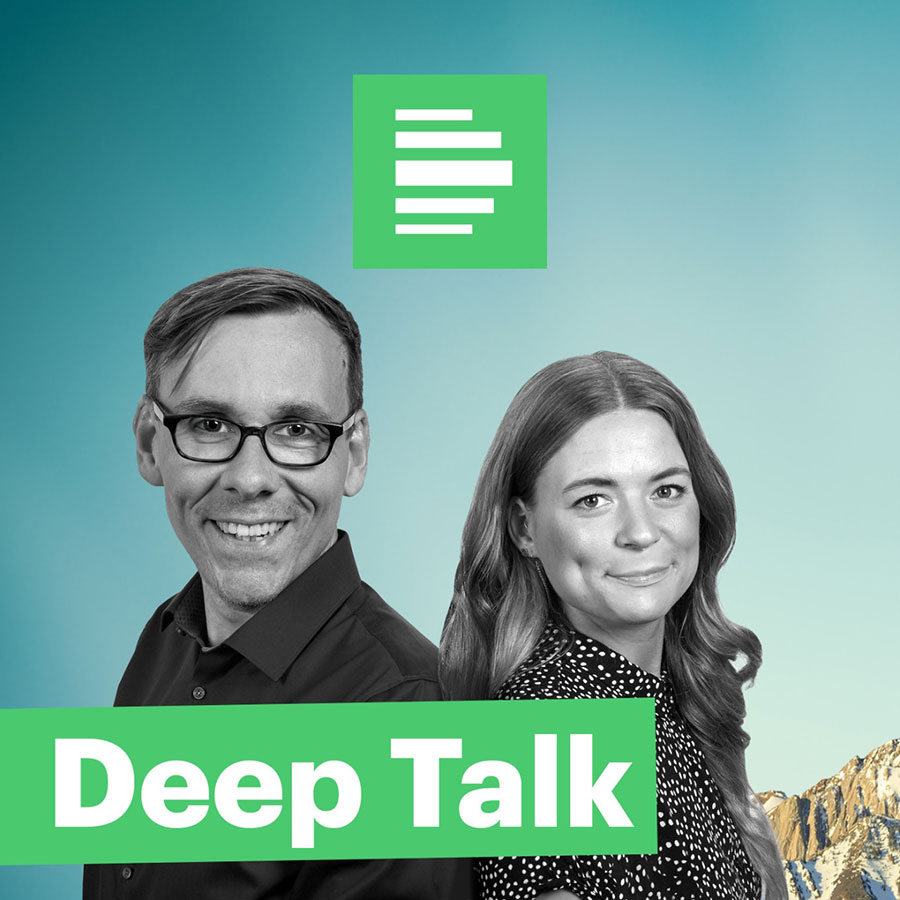 Deep Talk
Life is too short for meaningless conversations
Not up for superficial small talk? Every Wednesday it gets deep with Rahel and Sven. They take turns hosting the intensive interview format Deep Talk on Deutschlandfunk Nova. With guests from politics, pop – and this very normal crazy life.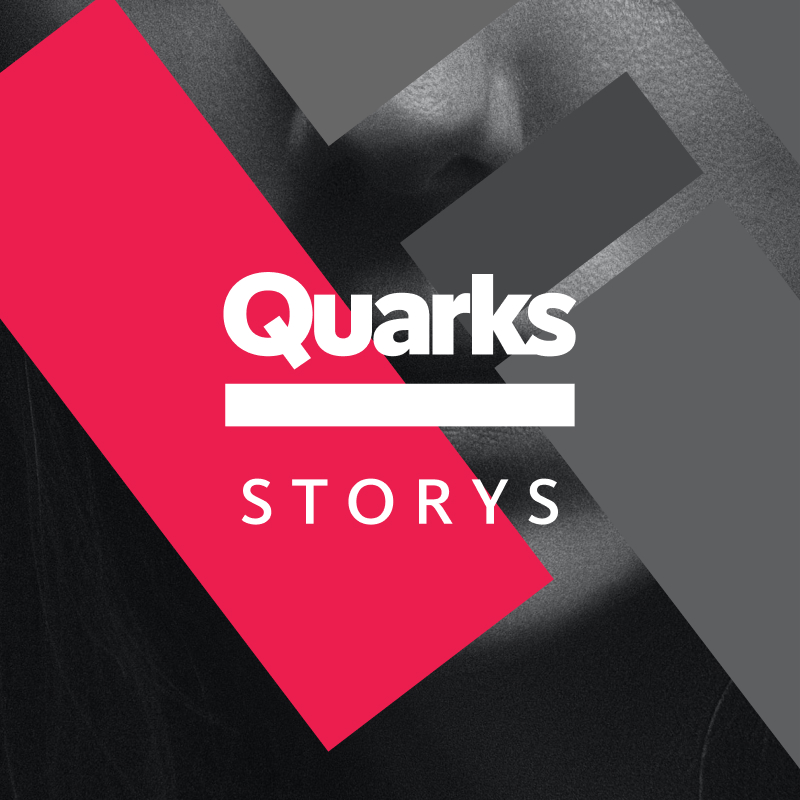 Quarks Storys
When science makes a difference
Sometimes it needs really big role models like Radiolab or Invisibilia. Quarks Storys launched in summer 2019, with stories where science makes a crucial difference, like in the development of a tsunami warning system or the exploration of a previously unknown cave. Sven helped shape the development of the narrative podcast and is its creative director. DER SPIEGEL writes: 'A high-quality format in which form and content are equally polished to perfection'.
The Hitchhiker
Serial in six parts
Heinrich spent his childhood in a psychiatric ward in Germany, for more than 14 years in the 1950s and 60s. Locked away, beaten, abused. After that, he never really got his life together. Now Heinrich just wants to call it a day. Sven and Stephan initially meet Heinrich independently. When they accidentally tell each other about him, a search begins: for this man and for the truth. Produced in 2016, the award-winning six-part series The Hitchhiker was one of the first major serials on the German-speaking podcast market.
IFC Cologne 2021
Storytelling Conference
The annual International Feature Conference Audio Docs brings together storytellers from all over the world. Podcasters, reporters, editors. Since 1974, the IFC has travelled the world and is held in a different location each year. 2021 saw two firsts at once: the entire conference was held remotely due to the pandemic, and for the first time, IFC 2021 took place in Cologne. Sven was host on stage for WDR.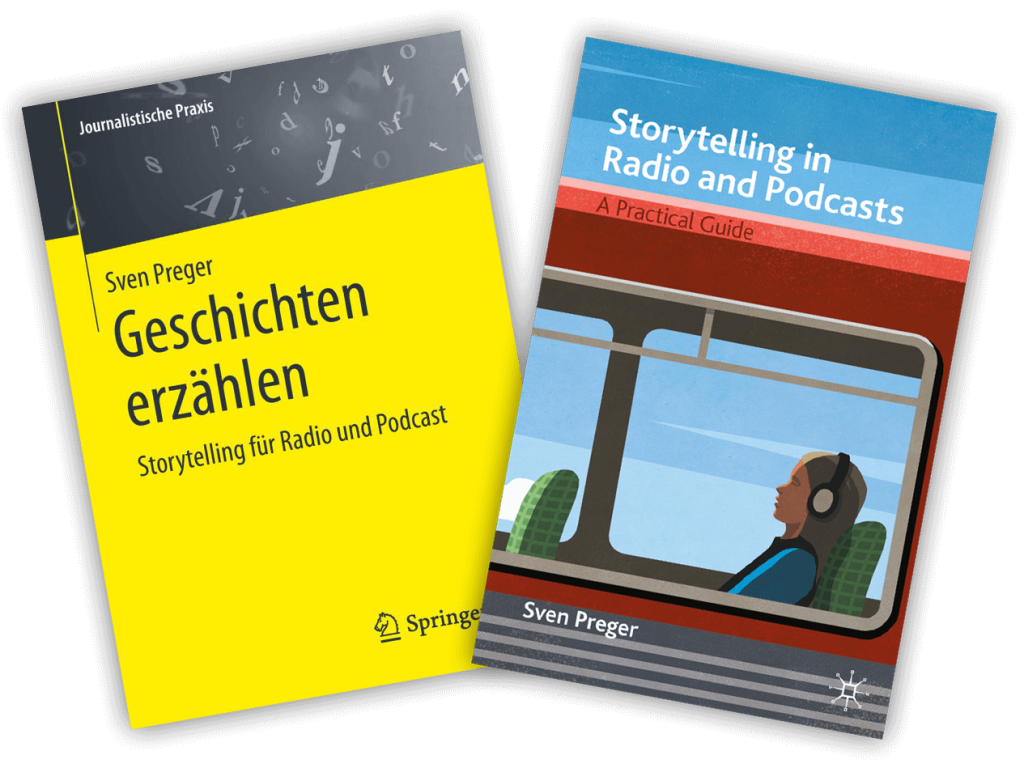 Textbook Storytelling
Storytelling in Radio & Podcast
This textbook offers a practical guide to creating narratives in audio media. It is one of the most beautiful and complex tasks in radio and podcasting: how do you tell a compelling story and keep your listeners tuned in? In Storytelling in Radio and Podcasts, Sven offers practical answers to crucial questions: What material is suitable for long stories? How can I bind listeners to a real story for 15, 30 or 60 minutes? Or even get them excited about a whole series? How do I maintain suspense from beginning to end? How do I find my narrative voice? And, how do I develop a sound design for complex narratives? Richly illustrated using practical examples, the book guides the reader through various stages of developing a non-fiction narrative and examines structure, character development, suspense, narration, sound-design and ethics.